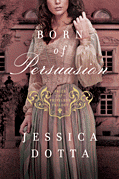 About the Book:
Genre: Historical
Book 1 in Price of Privilege Series
The year is 1838, and seventeen-year-old Julia Elliston's position has never been more fragile. Orphaned and unmarried in a time when women are legal property of their fathers, husbands, and guardians, she finds herself at the mercy of an anonymous guardian who plans to establish her as a servant in far-off Scotland.
With two months to devise a better plan, Julia's first choice to marry her childhood sweetheart is denied. But when a titled dowager offers to introduce Julia into society, a realm of possibilities opens. However, treachery and deception are as much a part of Victorian society as titles and decorum, and Julia quickly discovers her present is deeply entangled with her mother's mysterious past. Before she knows what's happening, Julia finds herself a pawn in a deadly game between two of the country's most powerful men. With no laws to protect her, she must unravel the secrets on her own. But sometimes truth is elusive and knowledge is deadly.
My Review:
3 Stars
Born of Persuasion is Jessica Dotta's debut novel and it is detail and lengthy. This book is definitely geared towards older adults who enjoy the great detail and style of older classical literature. After reading the description of the book I was excited to read this book but found myself having a hard time getting into this book and keeping all the details straight. In the end I enjoyed the book and will read more in the series but overall not my favorite style. I know for sure some will love this book but just be warned that it is not a light easy read at all.