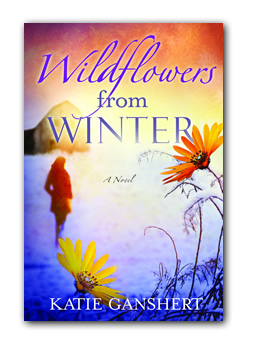 About the Book:
A young architect at a prestigious Chicago firm, Bethany Quinn has built a life far removed from her trailer park teen years. Until an interruption from her estranged mother reveals that tragedy has struck in her hometown and a reluctant Bethany is called back to rural Iowa. Determined to pay her respects while avoiding any emotional entanglements, she vows not to stay long. But the unexpected inheritance of farmland and a startling turn of events in Chicago forces Bethany to come up with a new plan.
Handsome farmhand Evan Price has taken care of the Quinn farm for years. So when Bethany is left the land, he must fight her decisions to realize his dreams. But even as he disagrees with Bethany's vision, Evan feels drawn to her and the pain she keeps so carefully locked away.
For Bethany, making peace with her past and the God of her childhood doesn't seem like the path to freedom. Is letting go the only way to new life, love and a peace she's not even sure exists?
My Review:
Wow! What a powerful story, I do not think I even know how to describe how much I loved this book. This book hooked me from the sentence and I could not put book the down. That must be why I finished it within a day. This is a contemporary Christian fiction book that so many people could relate to and personally it is my favorite genre to read in. Between the raw emotions describe in the book and the descriptive writing style of Katie, you can not help but think you are right there in Peaks, Iowa alongside the incredible characters. It is hard to believe that Wildflowers from Winter is Katie Ganshert's debut novel, the quality of the writing and detailed story would make you think that she is a seasoned author.
I really loved both Bethany and Robin in this story and in ways could relate to them and really felt the emotions they were dealing with. Throughout the book I kept going back and forth on who I liked more and to be honest I am still not sure. This is a book that I recommend to anyone wanting a good solid, deep book full of emotion, issues, and learning how to leave the past in the past and move forward.
I will definitely be reading more of her in the future and was a little bummed to find out I have to wait a whole year to read her next book! Way to go Katie on a great novel! Final rating 5 out of 5 stars!!!!
Click Here
to download the first chapter!
* With thanks to Blogging for Books for providing me with this book in exchange for my honest review.