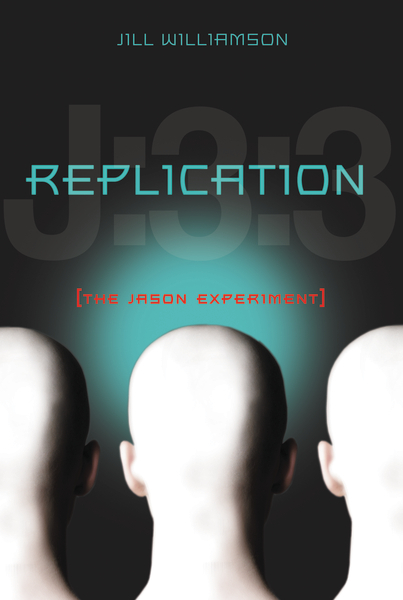 About the Book:
When Your Life Is Not Your Own Martyr---otherwise known as Jason 3:3---is one of hundreds of clones kept in a remote facility called Jason Farms. Told that he has been created to save humanity, Martyr has just one wish before he is scheduled to 'expire' in less than a month. To see the sky. Abby Goyer may have just moved to Alaska, but she has a feeling something strange is going on at the farm where her father works. But even this smart, confident girl could never have imagined what lies beneath a simple barn. Or what would happen when a mysterious boy shows up at her door, asking about the stars. As the reality of the Jason Experiment comes to light, Martyr is caught between two futures---the one for which he was produced and the one Abby believes God created him to have. Time is running out, and Martyr must decide if a life with Abby is worth leaving everything he's ever known.
My Review:
4.5 Stars
To start of with I do not tend to read much science fiction, but I found my self fascinated by this story and loved it so much that I had a hard time putting it down. I loved the twists and turns the book took and I found myself having a hard time guessing what would happen. I really liked both Abby and Martyr's characters. They both demonstrated great qualities and really proved what it means to be a friend and care about someone else. Jill Williamson also did a great job of weaving in God's message of that everyone is born with a purpose, that we are not here by mistake and that He loves each and everyone of us.
Replication
is a young adult book and is an excellent book for both teens and adults to read. It is a book you don't have to worry about your teen reading and that is great since there are so few books out there that you can say that about. Great job Jill on an excellent book.
*I received this book from the author for the purpose of this review. Thank you!